State Board Curriculam
At Hamdan Mission we follow curriculum of West Bengal Board of Primary Education, West Bengal Board of Secondary Education and West Bengal Council of Higher Secondary Education for general subjects. We have amended it with top-quality teaching and assessment resources appropriate for teaching and learning.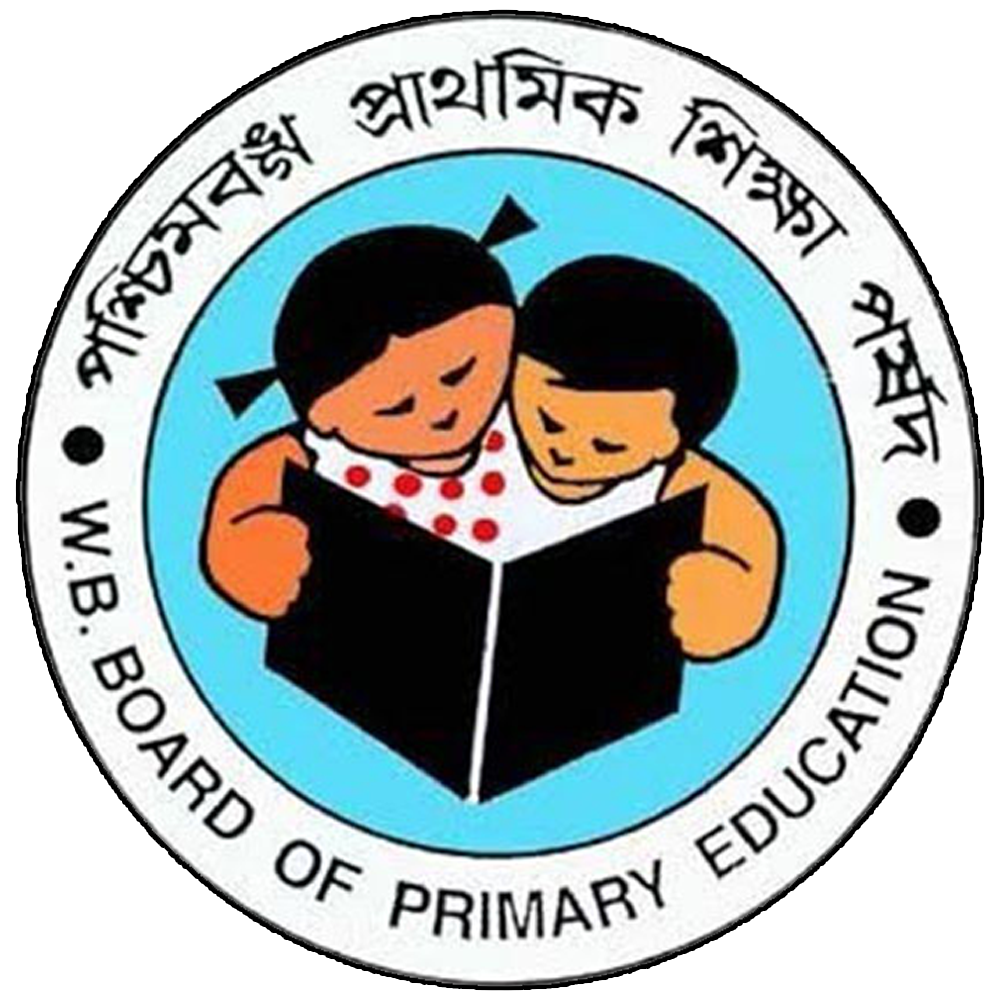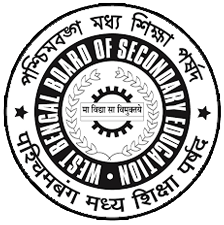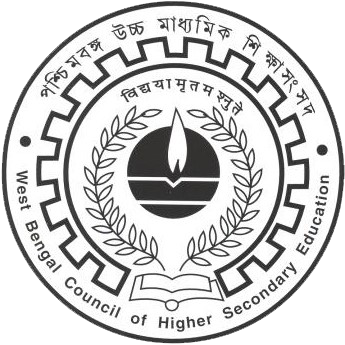 Overview of Education
---
At Hamdan Mission, we offer a comprehensive curriculum that covers a diverse range of subjects, including Bengali, Mathematics, English, Science, History, Geography, General Knowledge and Information & Communication Technology (ICT). Our goal is to provide students with a well-rounded education that prepares them for academic success and equips them with essential skills for the modern world. In Bengali, students develop language proficiency and a strong connection to their cultural roots.
Mathematics fosters logical thinking, problem-solving, and numerical literacy. English classes enhance language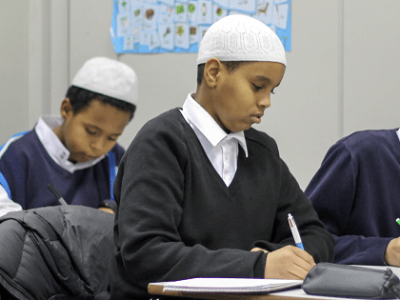 skills and effective communication. Science encourages scientific inquiry, critical thinking, and hands-on experimentation. History and Geography deepen understanding of the past, cultures, and the world. General Knowledge broadens horizons through exploring diverse topics and current affairs. ICT equips students with digital literacy, technological competence, and the ability to navigate an increasingly interconnected world. Our dedicated faculty ensures engaging lessons, interactive activities, and assessments that foster excellence in these subjects, nurturing students to become well-rounded.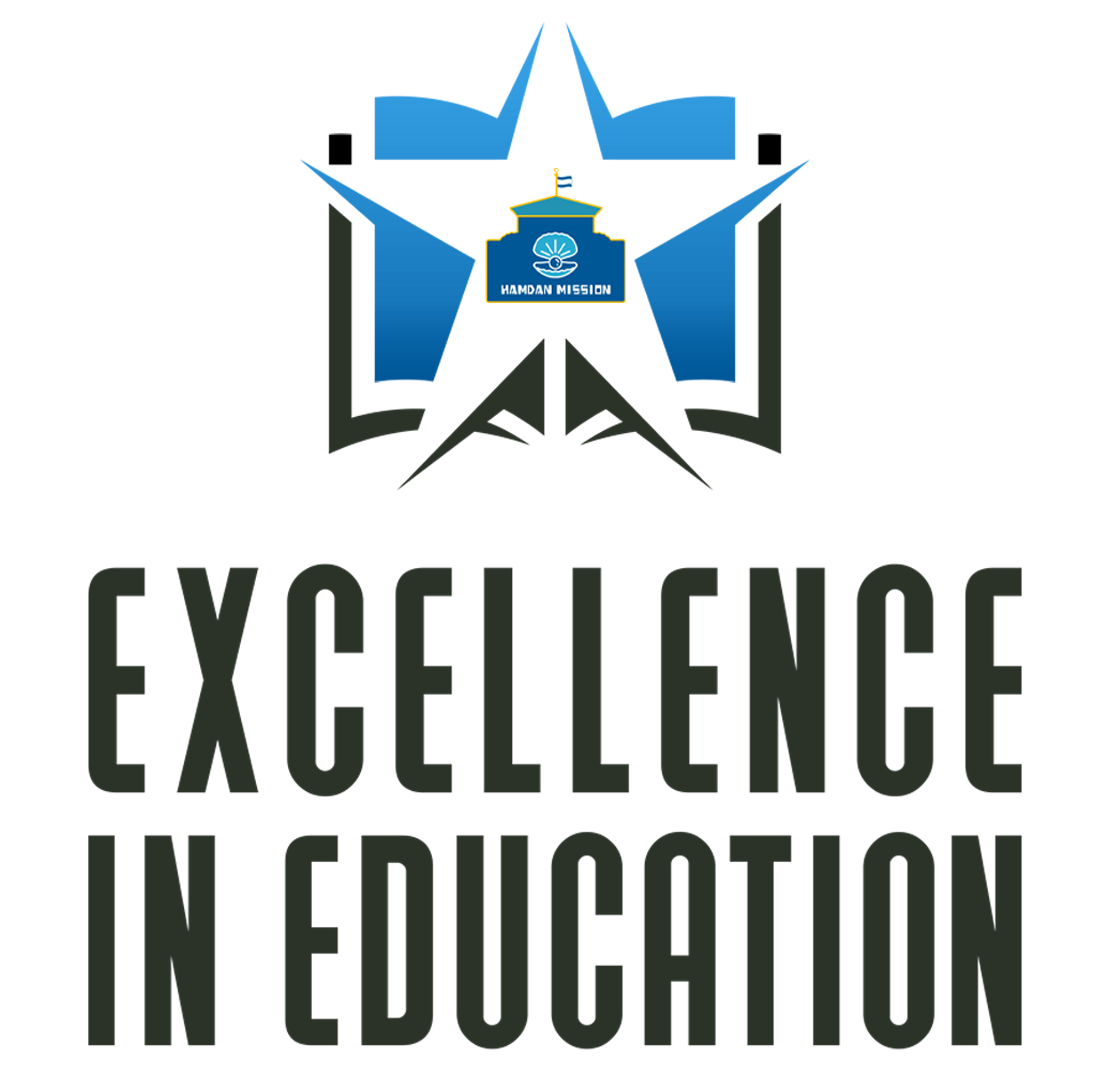 Excellence in Education
---
Mission develops successful students. They not only build understanding and knowledge required for progression, but also learning and thinking skills that help students become independent learners and equip them for life.
Read, interpret and evaluate texts through the study of literature in Bengali.
Develop an understanding of literal and implicit meaning, relevant contexts and of the deeper themes or attitudes that may be expressed.
Present an informed, personal response to materials they have studied.
Explore wider and universal issues, promoting students' better understanding of themselves and of the world around them.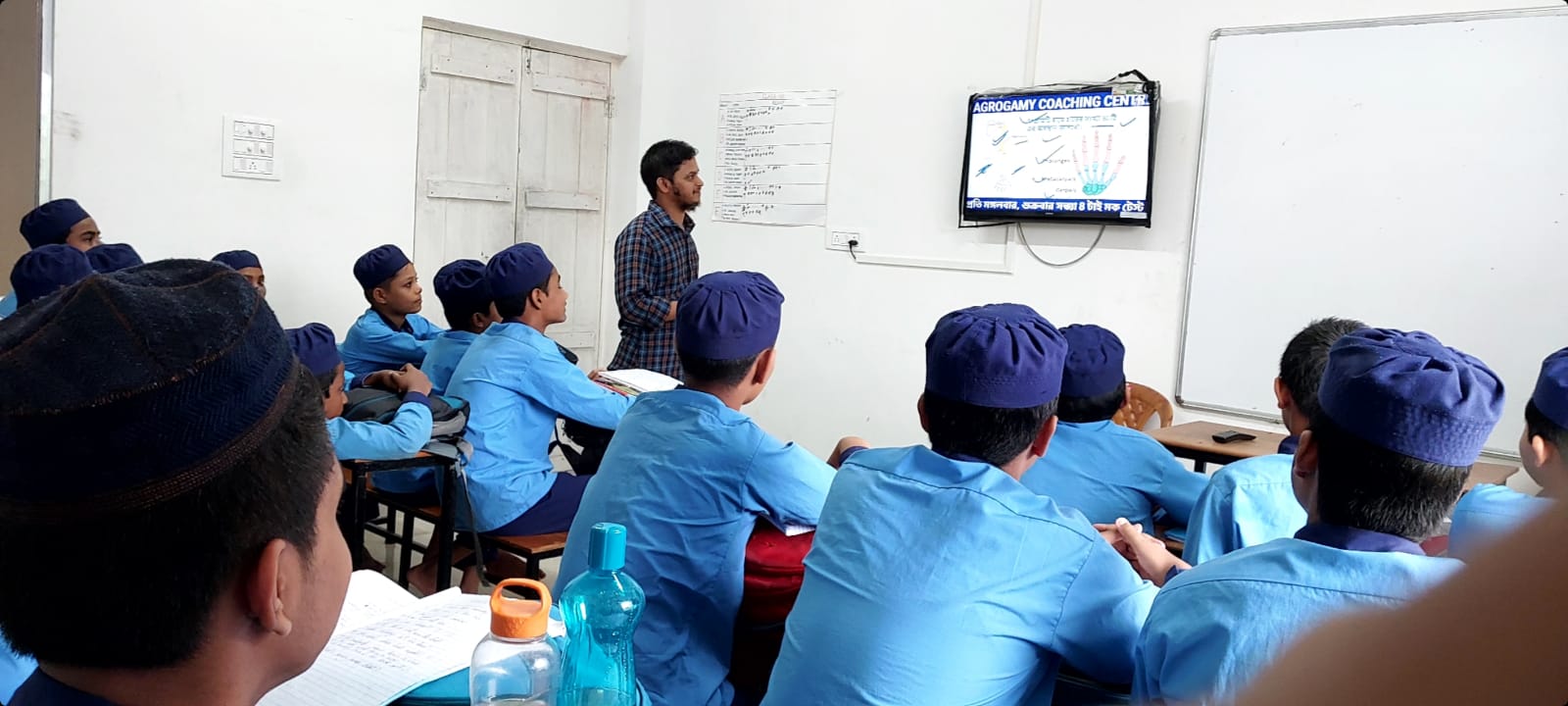 Formal Education
Following subjects are taught as per the West Bengal State Board Curriculum
BENGALI
ENGLISH
MATHEMATICS
SCIENCE
HISTORY
GEOGRAPHY
COMPUTER SCIENCE
Islamic Studies
Studying Islam and all its teachings is a crucial practice for all Muslims because without that knowledge we cannot live our lives in a way that is in line with what Allah created us for – His worship. Following subjects are taught in Hamdan Mission as the standard grade -wise curriculum.
TAJWEED & QIRAT
HIFZ OF THE QUR'AN
SEERAH OF THE PROPHET
HADITH STUDIES
SHARIAH & FIQH
Arabic Language
Arabic was chosen by Allah, and the Muslim holy scripture is written entirely in Arabic. Therefore, every Muslim must learn to read and speak Arabic, the language of the prophet, to be able to understand and interpret the word of Allah through prayer and reading the Qur'an. Following subjects are taught in the Mission.
ARABIC LANGUAGE WITH GRAMMAR
ARABIC VOCABULARY
ARABIC NUMBERS
ARABIC HANDWRITING, PUBLIC SPEAKING
ARABIC STORYTELLING, POETRY
ARABIC CONVERSATION SKILL
Please get in touch to know more about admission process
+91 87773 73539
+91 90382 57355
Baganda (Monsatala), Baganda, Uluberia, Howrah, 711315, WB